Is Black Friday Worth it?

Is Black Friday Worth it?
In 3 minutes, our top 3 reasons why Black Friday car-buying beats out every other time of year.
Is Black Friday a Good Time to Buy a Car?
The reasons why Black Friday car deals are so attractive are many-fold. We've narrowed it down to these three.
Reason #1: The Great New Car Deals
Remember this!
As Black Friday gets closer, "automakers and dealers increasingly roll out promotions."1
These include opportunities to get into a brand new vehicle for less 💰💰💰
Often times, savings on new car buying gets extended throughout the month of November,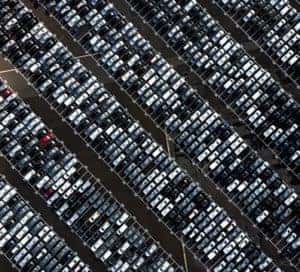 making this an ideal time to upgrade your Dodge, Chrysler, Jeep, or Ram.  
Reason #2: The Great Used Car Deals
What makes Black Friday even more beneficial for people looking for car deals is 
how dealerships extend their deals to include used cars, trucks, and SUVs.
Reason #3: The Dealer's Need to Move Their Entire Inventory  
As Black Friday falls toward the end of the calendar year,
dealerships often times mark their entire inventories as priced to sell.
This is because they need to make room for the new year's models.
This third reason, combined with the other two, makes staying home on Black Friday a net loss,
as you'd be missing out on a great new or used vehicle!
1https://www.huffpost.com/entry/best-time-to-buy-a-car-buying_l_5ce4768ae4b0d513447bffeb