Rairdon Dodge of Kirkland to Sponsor Kirkland Uncorked 2019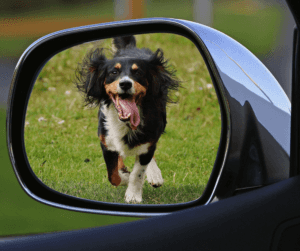 Summer has us like "I want to let loose and have some fun." But in a classy way of course. And for that, there's Kirkland Uncorked 2019…
Uncork Us!
Kirkland Uncorked* takes place July 12th, 13th, and 14th. And we can't wait for the festivities to begin!
Why Kirkland Uncorked?
Wait, is that a real question?
There are just so many reasons. The main ones for us are how Uncorked gives us an opportunity to be outdoors amongst our local community taking in great food and wines.
What's more, this year's uncorked experience will include a craft market with 40+ vendors, burger brawl, and food trucks. There's even a grilling competition.
Of course, there will be 70+ Washington wines on hand for you to enjoy too.
Where is Kirkland Uncorked?
You can find Kirkland Uncorked at Marina Park, which is located at 25 Lakeshore Plaza in Kirkland.
How Much Does Kirkland Uncorked Cost?
General Admission $25
Designated Driver Admission $15
The Grape Choice Admission $25
Burger Brawl Pass $15
Fred Meyer VIP Admission $25
Supporting Pet Adoption
Did you know? When you come out to Kirkland Uncorked, you're helping shelter dogs and cats in need. This is because proceeds from this event will go towards the Homeward Pet Adoption Center in Woodinville.
About the Woodinville Homeward Pet Adoption Center
A local cat and dog shelter, the Homeward Pet and Adoption Center in Woodinville is one of our favorites!
Their official website offers you a virtual tour of all their latest shelter animals in need of a stable home.
A quick snapshot of the organization includes how they:
Find stable homes for overlooked dogs and cats
Deliver compassionate medical care and positive behavior training while striving to build a more humane community
Provide the local community with pet services like microchipping, pet behavior consultations, pet surrender, low-cost public spay and neuter, and more
Give the local community an opportunity to volunteer on-site/ foster animals in need of help
Rairdon Dodge of Kirkland to Donate to Homeward Pet Adoption Center
We love it when community and philanthropy intersect…
So we're connecting these two pieces this July.
That's because, in addition to being a proud sponsor of this year's Kirkland Uncorked, we're also donating to our friends at the Homeward Pet Adoption Center. (In a perfect world, we'd save every cat and dog!)
Here's how this special promotion works: for every new car sold July 12th, 13th, and 14th, we'll give $100 to Homeward Pet.
Visit Rairdon Dodge of Kirkland AND Kirkland Uncorked July 12th, 13th, and 14th for philanthropy, fun, and car deals!
*Please enjoy Kirkland Uncorked 2019 safely by NEVER drinking and driving.