Seattle Attractions: A Sound Story

Seattle Attractions: A Sound Story
Looking for Seattle attractions? We have them for you, in the form of a stylish short story inspired by the late Anthony Bourdain's The Layover.
It's 9:37 AM and I've just touched down at SEA-TAC airport.
While my final destination is Morro Bay California, I've made it a point to make a special layover.
A brilliant city, Seattle has always had my ❤️
From Showbox Seattle to Fremont, museums to Cap Hill, there's so much to experience.
As I reach for my carry-on and exit the plane, my cellphone starts going wild.
Clearly my eccentric cousin Andy has been tipped off in regards to my layover.
The texts go something like this:
Andy: "You're really on my side of the Sound??"
Me: "You know it."
Andy: "Then today just got A LOT more interesting. Meet me at Retreat by Green Lake in an hour."
So I do.
Sidewalk Cafes in Wallingford
I begin to make the most of my 24 hours in Seattle at Retreat in Wallingford.
As I gaze at my watch once more, it's now flashing 11:00 AM.
This means that I have exactly 24 hours in Seattle.
I begin to make the most of them as I walk into Retreat to greet my cousin.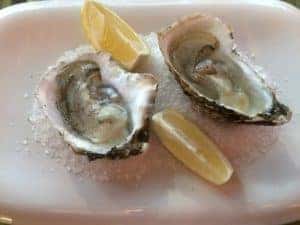 We catch up excitedly over coffee before taking a quick walk around the lake.
Then it's off to Cap Hill.
Oyster Me!
As we pull into the Cap Hill area, deciding on our first stop is easy.
Caffeinated and fancy-free, we make our way to a local hipster spot
that Andy loves for a snack.
*Oysters and orange Fanta go down so well together.*  
I down six pieces of silvered seafood to Andy's eight, making sure
to drench them with seawater first.
Then, after refreshments, it's time for art appreciation on the Sound.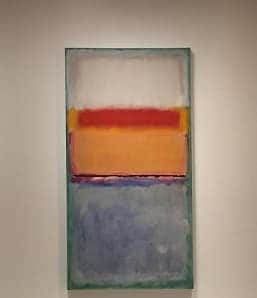 Hitting Puget Sound (Downtown Seattle, Cap Hill)
Seattle Art Museum is an #awesometime
In fact the gallery is one of the best Seattle attractions.
An art enthusiast's dream, the wide arsenal of paintings here is what stands out most.
A perfect example is the piece on the right by Rothko.
The colors of his paintings draw out so emotion.
There's also something about them that makes you think introspect.
Maybe it's their simplicity.
"There is no such thing as good painting about nothing…
we favor the simple expression of complex thought."
This is what Rothko once told the NY Times.
"I don't get it," Andy says, hastily interrupting my thoughts. "What's he trying to say?" I don't get the question he's asking me.
After being reminded of my cousin's lack of art enthusiasm, we step outside for the crisp air of Puget Sound.
Ferry Me! 
As we step out into the afternoon,
our eyes catch the huge staircases by the Four Seasons Hotel
that lead down to the area surrounding the Seattle Aquarium.
Taking in the view, I'm reminded that Cap Hill's art scene isn't limited to works inside a museum.
In fact the cityscape by the water is a masterpiece in its own right. 
Walking down Alaskan Way,
we see cruise ships and Alki Beach Seattle in the distance.
Overwhelmed by the view, it takes about 30 seconds to decide on a ferry ride on the bay. It doesn't disappoint.
Moving onto Seattle Nightlife
Back on land and hardly tired, we decide that it's time for some Seattle nightlife.
"We love Fremont hipster bars and indie shops"
For that, we make the quick trek up to the Fremont area of Seattle.
We've always loved Fremont hipster bars and indie shops.
Taking in the area's Bohemian flair, we hit High Dive, a cider house,
and The Barrel Thief in quick succession.
After this, it's time for some street food fare à la Anthony Bourdain.
Emerald City Goodbye
With a full heart and belly, it's back to Sea-Tac airport for a hard goodbye. As Emerald City flashes through my window,
I promise to return soon.